Select News & Events
After you have added a school, click on the Go to school button, you will now be in the AcadeMap Suite page of that school. To create a News post, click the News & Events icon in the left-hand menu.
Add News
Click the +Add News button in the bottom right corner and a Publish a news item window will appear. Fill in the information, including the Title, the group or class you would like to send it to (usually will be Everyone), and then select the date at which you would like the News post to expire (the default is two weeks from Publish date).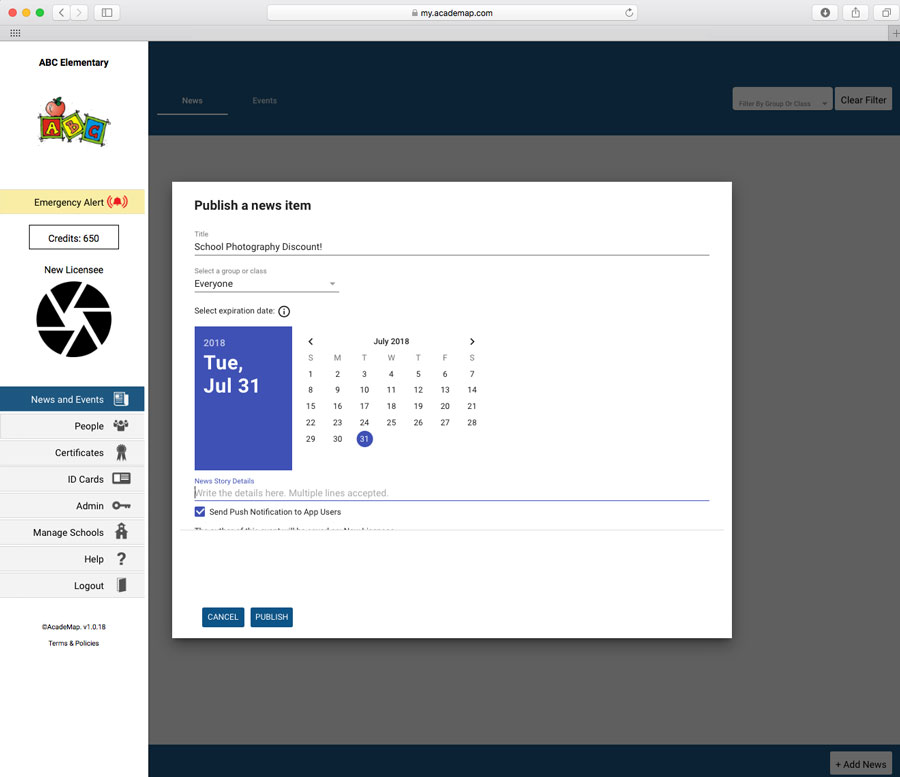 News Details
In the News Story Details section, add the information you would like your audience to see.
Checking Send Push Notification to App Users will send a notification to anyone in the selected group that is using the mobile app.
Click PUBLISH to finish and post the News item.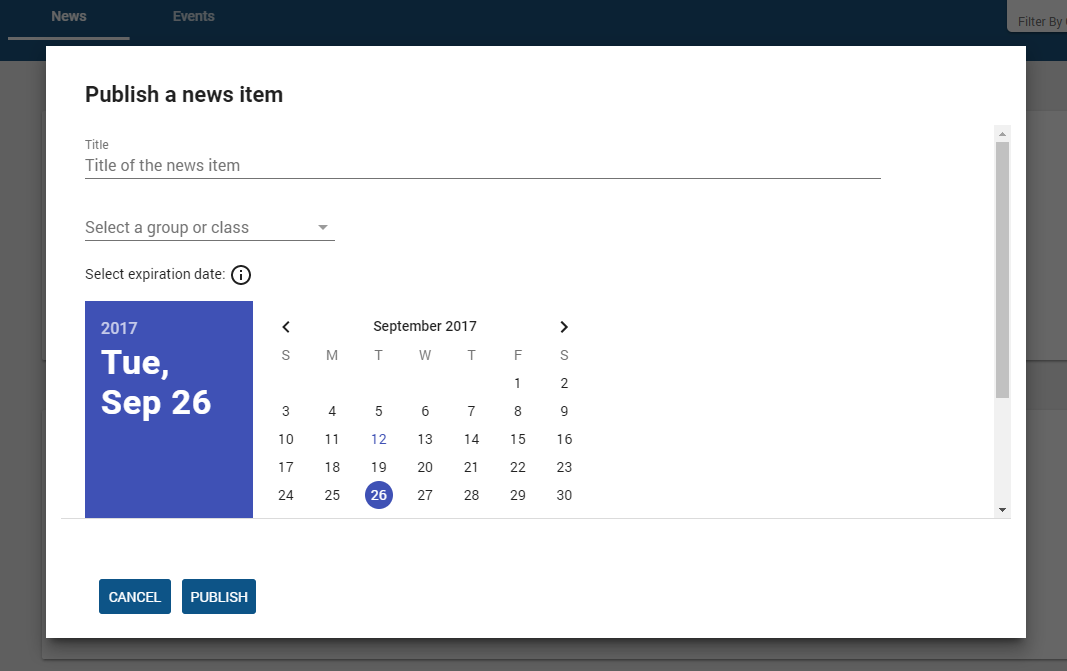 Viewing/Editing News Posts
Your News Post will now appear in the News section of the school. You can edit this post at anytime by clicking on it, then selecting EDIT. You can also delete your post by selecting the DELETE button.