Click ID Cards
Once you've logged into your school's AcadeMap suite, to get started click ID Cards on the left menu.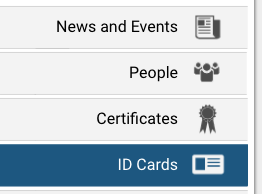 Overview
From here, select which person(s) you would like to make ID cards for.
You can go back to any step in the process via the navigation bar at the top.
The menu icon in the top right corner allows you to either start over or view previous orders.
NOTE: Information such as grade, class, teacher etc. is pulled from each person's profile. If those fields are blank in the profile, they will not appear on the ID.
(To learn how to add or edit a person, go here)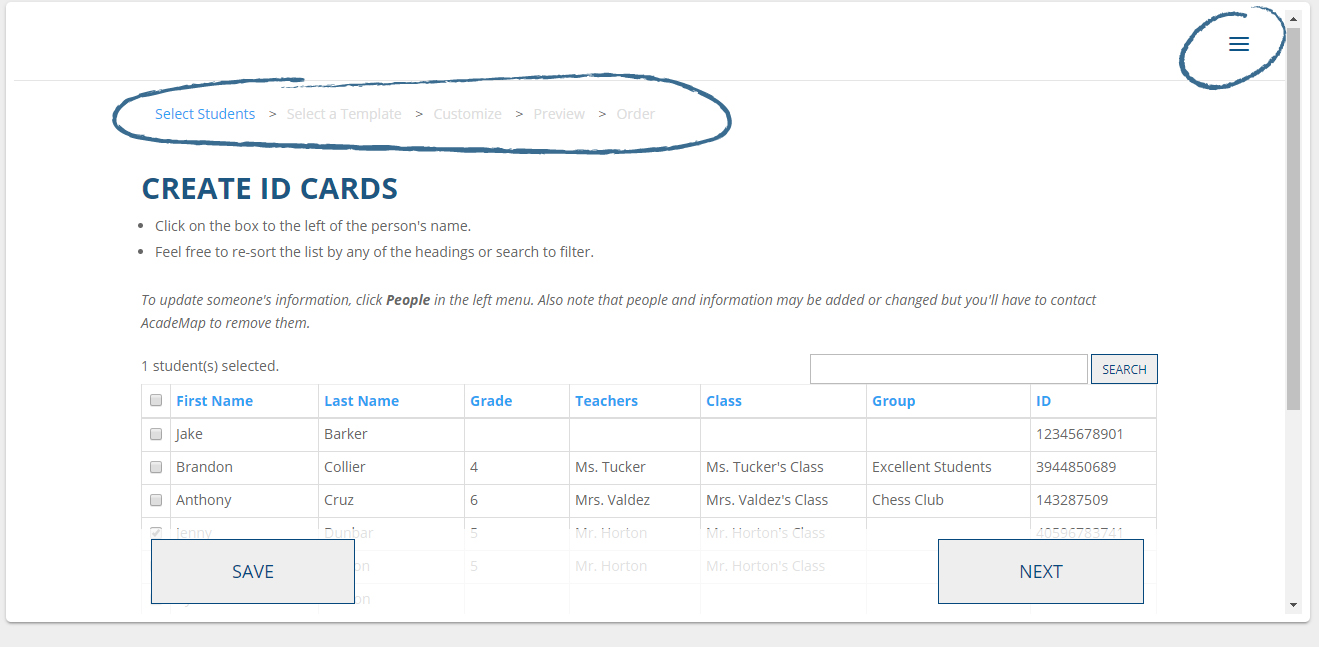 Sort By Column
Click a column's title to sort by that column.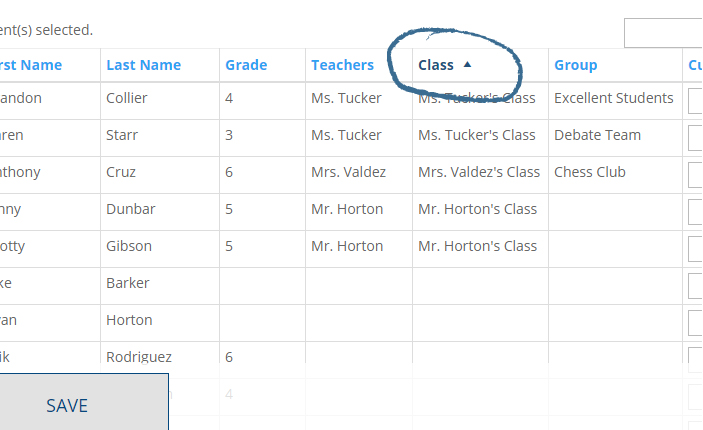 Search
To search for a specific person, type their name into the search bar and click SEARCH.

Select a Person
Select the individual(s) you would like to make ID cards for.
Once you've selected everyone you wish to make ID cards for, click NEXT.